Welcome!
We are so glad you've joined us for our mixer event this evening! The samples available for your enjoyment are a limited selection of our most popular dishes. You are welcome to visit each of the sampling stations at your own pace; samples will be available from 5pm – 8pm.
Please make sure to visit all the available stations to ensure you get a full sampling. Hot and cold appetizers are available on the lawn, and salads, entrees and sides are available in the tent. You are also welcome to enjoy a complimentary beverage from our bar at any time.
As you make your way through the samples, please fill out your tasting sheet and give this to a member of our Planning Team before you leave! You will review your choices with our team at your final planning meeting. Should you have questions or concerns about items or upgrades not featured this evening, a member of our planning or culinary team will be happy to discuss them with you. 
Enjoy!
hors d'oeuvres
Local Honey Peaches & Cream -Chef's Choice- Gluten-Friendly, VegetarianTart peaches and crème fraîche sweetened with local honey and topped with sliced almonds.
Stuffed Mushroom CapsWhite mushroom caps stuffed with a combination of four cheeses, bacon, spinach and chopped bell peppers.
Seasonal Fruit & Prosciutto Crostini -Chef's Choice- (Protein Selection)Chef's choice of seasonal fruit paired with imported prosciutto and fresh goat cheese on a crostini.
Baby Heirloom Bruschetta VegetarianBaby heirloom tomatoes marinated in sweet basil, garlic and extra virgin olive oil served on a parmesan crostini with goat cheese, drizzled with balsamic glaze.
Roasted Andouille Sausage Kabobs (Protein Selection)Smokey cajun sausage, sweet bell peppers and red onions roasted on a skewer with a bbq glaze.
Buffalo Chicken Empanadas (Protein Selection)Buffalo style chicken with blue cheese in a crispy empanada topped with avocado, chipotle ranch and chili pepper.
Roasted Tomato Bisque Cordials & Grilled CheeseRoasted pepper and tomato bisque served with a three cheese grilled sandwich on garlic flatbread.
Basil & Cherry Tomato Caprese Kabobs Gluten-FriendlySkewered fresh mozzarella, basil, and heirloom cherry tomatoes with a balsamic drizzle.
OTHER OPTIONS AVAILABLE FOR YOUR WEDDING DAY: 
Petite Allumette Vegetables Gluten-Friendly, VeganColorful array of crisp, seasonal julienne cut vegetables delicately arranged atop your choice of two gourmet spreads such as vegetable & herb dip or roasted red pepper hummus.
Stacked Fruit Skewers Gluten-Friendly, VeganFresh, chilled seasonal fruit skewers beautifully and carefully presented.
Avocado Ranch Fried Ravioli VegetarianBreaded ravioli, stuffed with jalapeño cheese and served with local avocado ranch and churrasco sauce.
Mixed Vegetable Gazpacho Gluten-Friendly, VeganFresh chilled soup with cucumber, tomato, and bell pepper served in a cordial glass.
Barramundi Ceviche Shooter *Premium Hors D'oeuvre*Asian sea bass cured in lime juice with cilantro tomatoes and bermuda onions served in a shot glass with fresh avocado salsa, chipotle aioli and crispy tortilla strips.
salads
Sun-Dried Cranberry Caramelized Walnut Gluten-Friendly, VegetarianSun-dried cranberries, caramelized walnuts and gorgonzola crumbles with a house balsamic vinaigrette.
Fresh Strawberry & Organic Baby Kale Gluten-Friendly, VegetarianOrganic baby kale accompanied by fresh strawberries, goat cheese, macadamia nuts, sweet peppers, and pea tendrils with a house balsamic vinaigrette.
OTHER OPTIONS AVAILABLE FOR YOUR WEDDING DAY: 
Locally Sourced Micro Green Baby Spinach Gluten-Friendly, VeganRed and green baby spinach, hearts of palm, slivered almonds, heirloom tomatoes, and wasabi micro greens with a homemade avocado dressing.
Mint Honey Spinach Pomegranate Gluten-Friendly, VegetarianSpinach pomegranate and arugula with beets, mandarin oranges, chickpeas and a fresh mint and honey vinaigrette.
sides
Garlic Yukon Gold Whipped Potatoes Gluten-Friendly, VegetarianYukon potatoes with garlic, scallions, cream and butter
Seasonal Herbs and Garlic Vegetables Gluten-Friendly, VegetarianFresh seasonal variety of locally grown, oven roasted vegetables with fresh herbs and garlic.
Shiitake Mushroom Risotto Cakes VegetarianArborio rice, shiitake mushrooms, parmesan cheese, cream, garlic and basil.
Pancetta French Green Beans Gluten-friendlyHaricot verts with garlic and crispy pancetta.
OTHER OPTIONS AVAILABLE FOR YOUR WEDDING DAY: 
Wild Long Grain Rice VeganBlend of steamed wild long grain rice cooked with vegetable stock.
Five Grain Stuffed Bell Pepper VeganRed bell pepper stuffed with a five ancient grain blend including quinoa wild rice, barley, black beans, spinach and roasted corn, delicately mixed with fresh pesto sauce.
entrées
Chef's Harvest Roast Gluten-FriendlyUSDA choice beef stuffed with roasted garlic , infused with fresh rosemary & thyme, rubbed with whole grain mustard, and topped with a mediterranean style olive au jus sauce.
Potato and Pea Coconut Curry VeganYukon gold potatoes and fresh sweet peas simmered in a red coconut curry sauce served atop steamed basmati rice.
Gruyere Stuffed Parmesan Chicken Gluten-FriendlyMarinated stuffed chicken breast topped with an heirloom tomato, basil, and garlic sauce.
California Artisan Chicken Piccata Gluten-FriendlyMarinated chicken breast with lemon, herbs, caper beurre blanc.
Butternut Squash Ravioli -Chef's Choice- VegetarianOven roasted butternut squash wrapped in artisanal sage pasta served in garlic cream sauce.
Santa Maria Tri-Tip Gluten-FriendlyHerb crusted, char-grilled and topped with a bacon bourbon peppercorn sauce.
OTHER OPTIONS AVAILABLE FOR YOUR WEDDING DAY: 
Mushroom Ravioli VegetarianPortabella, crimini and shiitake, filled ravioli in white wine cream sauce.
Royal Apricot Chipotle Chicken Gluten-FreeApricot and chipotle pepper glaze served over a grilled chicken breast.
Chicken Cordon Bleu   Herb panko crusted chicken breast with black forest ham and swiss cheese. golden fried and served with a tarragon cream sauce.
Smoked Salmon and Shrimp FarfalleSmoked salmon and shrimp farfalle with oven roasted tomatoes and capers in a light olive oil lemon butter sauce.
Delicious, locally grown and natural are only words until weight is put behind them- Farm to Table Catering has tens of thousands of pounds over the past few years alone that prove support of the cause…. And they're only getting started.
More than just the way food is prepared, grown and served- Trademark Venue's Farm to Table Catering Company not only benefits your tastebuds and tummy; but also benefits the local community, economy and environment. The farm to table movement is a community-wide effort to source locally grown and fresh ingredients such as herbs and microgreens whenever possible. Instead of going through retail stores or markets, Farm to Table food comes brokered through near-by farms.
Not only does Trademark purchase from local growers, but reciprocation is also crucial and demonstrated by growing & selling thousands of pounds of tree-ripened hass avocados and various other produce and plants. In addition, all Trademark properties irrigate its farms and gardens with natural well water, alleviating the need to use water from outside the community and state. Through partnerships with local farmers, Trademark is proud to provide organic soil and amendments, non-toxic pesticides, fruit trees, herbs and starter seedlings for the home gardener.
Trademark Venues also provides: Tomatoes, corn, live corn stalks, squash, lettuce, bare root berries, Ventura peaches, pomegranates, sun red nectarines, santa rosa plums, royal apricots, pansies, violas, french lavender, rosemary, thyme and nasturtiums.
Trademark Venue's hope is that as a community we can work together to cultivate North San Diego county's farming community as well as the California region and our friends south of the border. Whether you visit the grounds in Fallbrook and start your own vegetable garden, attend one of our gardening workshops, plant a fruit tree in your yard, enjoy one of Trademark's very own farm grown avocados or simply enjoy a Farm to Table themed wedding, together we can all make a difference.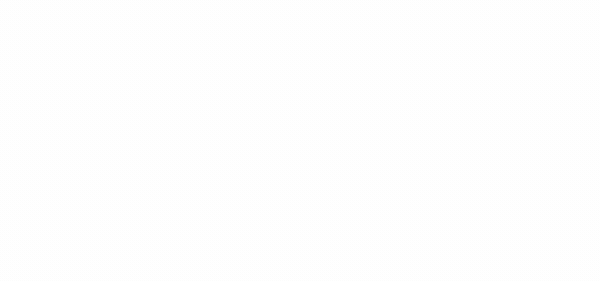 Contact Us
Weddings within reach.